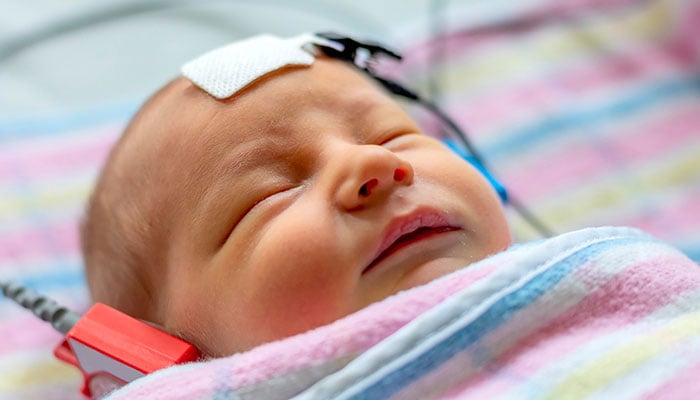 Which of the 1500 similar brain diseases does a child have? Maps of the human genome made the diagnosis possible.
A research article published in a leading American medical journal has revealed that by looking at the genome map of a five-week-old crying baby in the United States, he was diagnosed with thiamine metabolism dysfunction syndrome. I'm fine.
According to the New England Journal of Medicine, a baby was brought to the doctors at a hospital in San Diego, California, USA, who was crying abnormally. He also had one eye down. One of his brothers died at the age of eleven months.
Tomography of the baby's head showed that there was a lot of hypo density. Such children have encephalopathy, but there are fifteen hundred similar types of mental illness. Improper treatment can lead to death.
The baby's genome was mapped to show that he had thiamine metabolism dysfunction syndrome. He was given thiamine and biotin and then two hours later he was given a phenobarbi tool. In a short time, the child was completely healed.
The child's genome was mapped in 14 and a half hours to find out his specific disease.