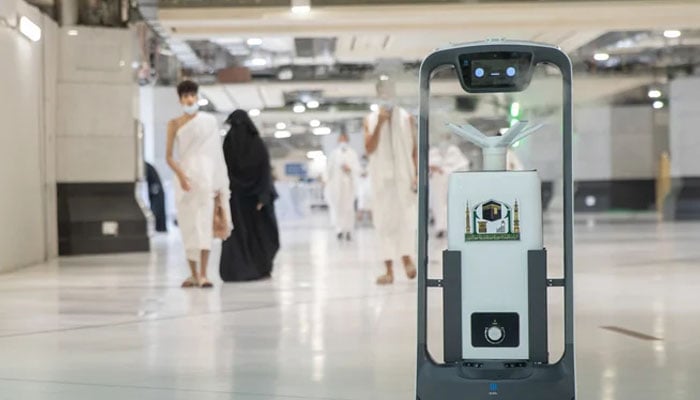 10 more robots were hired for sanitation in Masjid-ul-Haram.
These robots are sanitizing different parts of the mosque under an automated program.
These robots are battery-powered, a robot can perform duties for 5 to 8 hours without human intervention, and they are easy to operate.
Each robot contains 23.8 liters of sanitizing material, using 2 liters per hour to eliminate bacteria in an area of ​​600 square meters.
These robots have cameras installed.