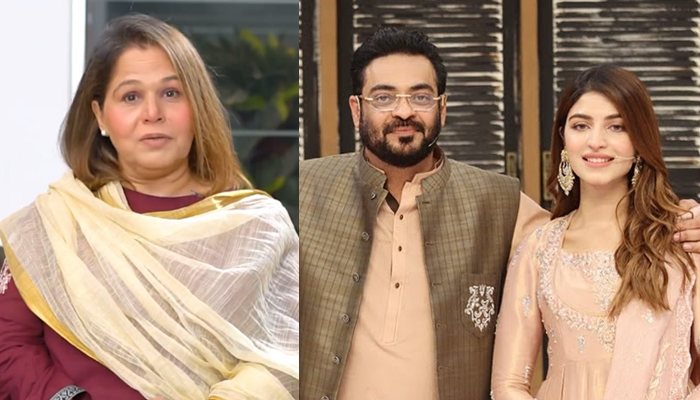 Leading figure of showbiz industry Lubna Faryad alias Aman has demanded ban on actor and host Aamir Liaquat.
Commenting on the dramas being made in Pakistan showbiz industry, the well-known mother demanded from PEMRA to ban Amir Liaquat and said that 'whether Aamir Liaquat is a politician or a big personality but he is a human being, There should be some law or limit for that.
Aman has recently said in a video that she does not watch any show of Aamir Liaquat. Recently, she had suddenly started watching a show of Aamir Liaquat without any intention. Leading actress Kunza Hashmi And actor Fahad was invited as a guest.
He said that Aamir Liaquat was answering questions from actress Kunza Hashmi. Kunza Hashmi was very scared during the show and seemed to be nervous about the meaningful things of Aamir Liaquat.
Lubna Faryad alias Aman added that "Aamir Liaquat is often seen telling revelatory sentences, meaningful words and meaningless jokes in the presence of women during his shows."
He demanded that why PEMRA does not take action against Amir Liaquat, no matter how big Amir Liaquat is, no matter how big a politician he is, in the end he is a human being, a limit should be set for Amir Liaquat There must be a law.