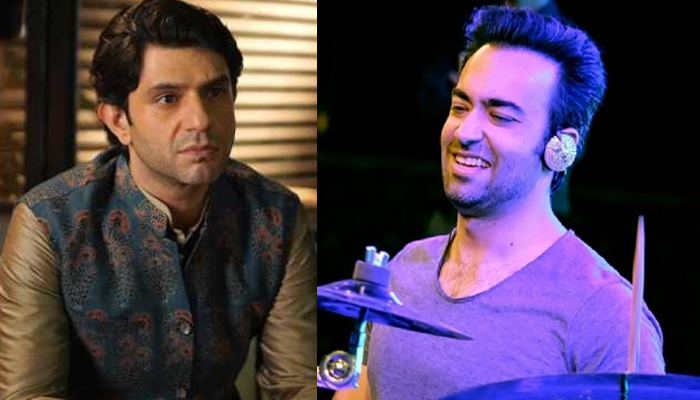 Pakistani musician Farhad Humayun, who passed away on Tuesday, has made a name for himself not only in Pakistan but also internationally.
Bollywood actor Arjun Mathur, best known for his role in the TV series 'Made in Heaven', was a close friend of singer and drummer Farhad Humayun.
Actor Arjun Mathur has shared a few screenshots of WhatsApp chat with musician Farhad Humayun on photo and video sharing app Instagram and his memorable photos.
Arjun Mathur has also written a detailed note for Farhad Humayun in the caption of his post, in which he recalls the memorable childhood moments spent with Farhad Humayun.
"My first memories are of Farhad Humayun, or 'Fadi', as I knew him from childhood, when I was a little boy and my parents' best friend, Shahzad Uncle and Navi Aunty came from Pakistan.
Describing his childhood memories, the actor wrote, "We were waiting for our parents to leave for invitations so that we could watch our favorite movies in their absence."
As a child, when our family visited him in Lahore, I remember seeing the biggest potato pratha at his house and eating the best chicken sandwiches after swimming in the Lahore gym.
The actor wrote at the end of his note, "Fadi always tried to make us feel safe with his help as Fadi's father, Shehzad Uncle did for my parents."
It should be noted that Farhad Humayun, a renowned musician of Pakistan music industry and a drummer in Cook Studio, has passed away.
The news of the death of Farhad Humayun, the founder of Pakistani music band Overload, was announced on the band's confirmed Facebook page.