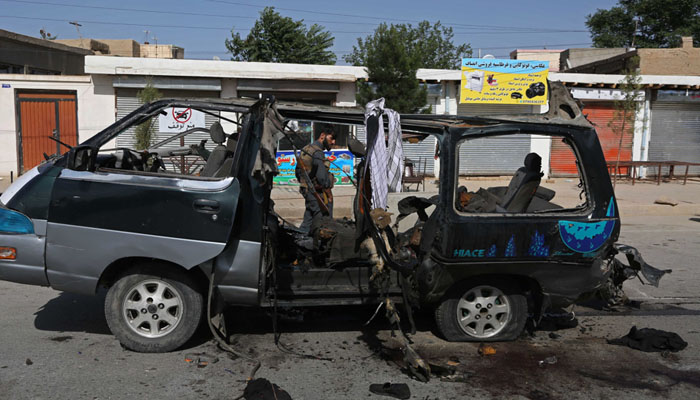 A car bomb blast in Afghanistan's Baghlan Province has killed six Afghan security forces and injured 10 others.
According to Afghan media reports, a car bomb exploded near a military base in Pul-e-Khumri, Baghlan, last night, damaging parts of the base.
After the attack on the military base, the Taliban planted explosives on the Baghlan-Samangan highway, after which the road was closed to traffic.
The Afghan army has confirmed the attack on the base, while the Taliban has claimed responsibility.