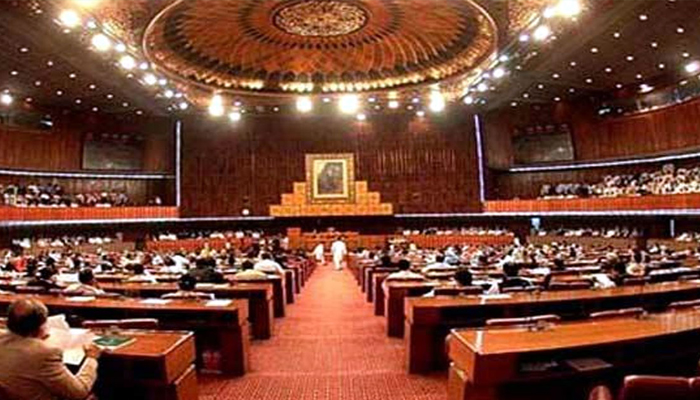 During the National Assembly session, Deputy Speaker Qasim Khan Suri got angry over the indication of the quorum of the opposition.
Addressing the opposition members, the Deputy Speaker said, "You are bothering me. It has been counting for some time now."
Qasim Khan Suri said this and rejected the suggestion of the opposition quorum.
Members of the opposition parties surrounded the Speaker's rostrum and chanted slogans.
Taking advantage of the opposition's noise, the government passed a bill to amend the Election Act 2017.