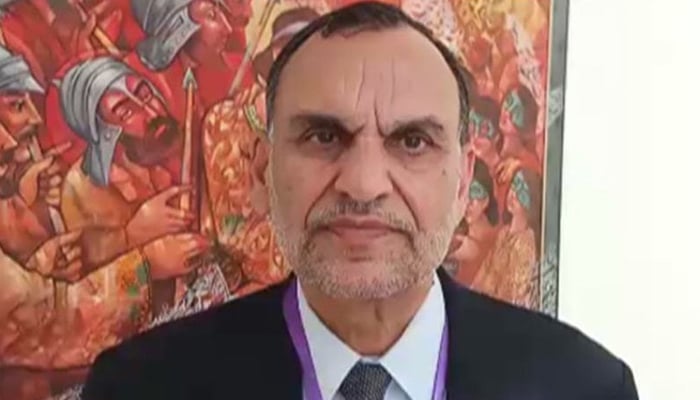 Federal Minister for Railways Azam Khan Swati is the only minister who seems satisfied with his department's budget.
Azam Swati inaugurated the Corona Vaccination Center at Lahore Railway Station. Talking to media on the occasion, the Federal Minister said that there was no problem in the budget for the railways.
Commenting on the Ghotki train accident, the Federal Minister said that he would submit a report on the matter to Prime Minister Imran Khan on Monday.
He said that 63 precious lives were lost in the train accident and I and the railway officials are responsible for it.
Azam Swati further said that by suspending the officer, he has given the message that whoever is responsible for the accident will go home, we will fire the culprits, all their benefits will be confiscated.
He said that he would bring the officers before the nation due to which 63 precious lives were lost.
The Federal Minister said that the budget and account of the railway pensioners have been separated, we have no problem in the budget of the department.
It may be recalled that a few days ago, a tragic train accident took place in Railway Sukkur Division, in which 63 people lost their lives.
He was sent a letter by the Chief Engineer Railway Headquarters to DS Railway, in which he claimed payment of full funds and dumped all the wreckage of the incident on DS Sukkur.
DS Sukkur Railway in a conversation with Geo News denied the claim of the Chief Engineer and said that we demanded Rs 100 and gave us Rs 1.
It should be noted that Pakistan Railways is currently struggling with major factors such as ML-1, accident prevention, repair of railway tracks, staff salaries and innovation in the sector.