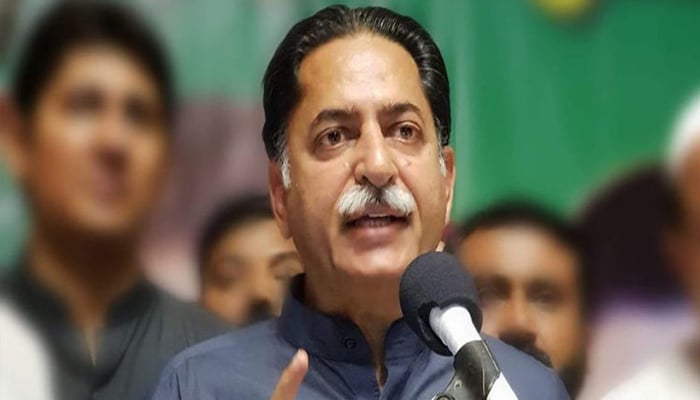 Senior PML-N leader Javed Latif is likely to be released from Kot Lakhpat Jail today.
The court had yesterday approved the release of Javed Latif on bail.
PML-N workers have started gathering outside Kot Lakhpat Jail to welcome the PML-N leader.
The Lahore Sessions Court had yesterday granted bail to Javed Latif and asked him to submit a bail bond of Rs 2.2 lakh for his release.
Javed Latif was arrested on April 27 and his case was heard by Additional Sessions Judge Hafeez-ur-Rehman yesterday.
Earlier, in an informal conversation with the media at the Model Town Court, Javed Latif had said that he was not worried about his country, the system had been destroyed.
He further said that train accidents are happening every day and the government is not ready to accept responsibility for anything.