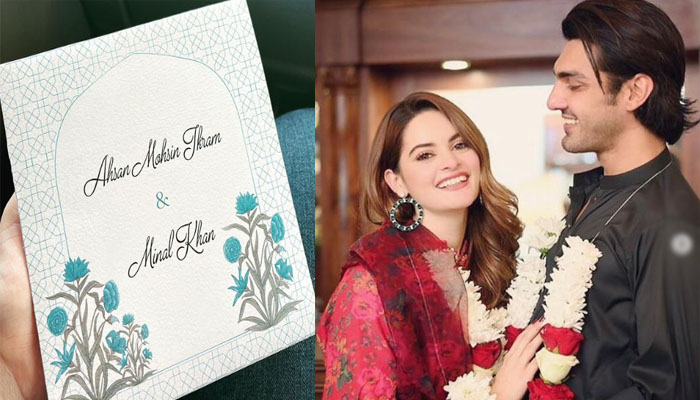 Recently, the wedding card of Manal Khan and Ahsan Mohsin Ikram, the newly engaged couple of showbiz industry, came to light.
Manal Khan has shared a photo of his and Ahsan Mohsin Ikram's wedding card on his verified Instagram account.
In the photo shared on Instagram, it can be seen that the names of Ahsan Mohsin Ikram and Manal Khan are written in English on the card.
"You are being invited," the actress wrote in the caption of her post.
She also mentioned her future husband Ahsan Mohsin Ikram in the caption.
Manal Khan's post has started to be congratulated by his fans and showbiz stars.
It may be recalled that Manal Khan and Ahsan Mohsin, a well-known duo in the showbiz industry, who have a deep friendship, had recently announced their intention.
A large number of showbiz stars on Manal and Ahsan's Instagram posts congratulated them on their engagement.
It should be noted that Manal Khan and Ahsan Mohsin Ikram had worked together in the drama serial 'Parchain', which was aired in 2017 on a private TV channel.