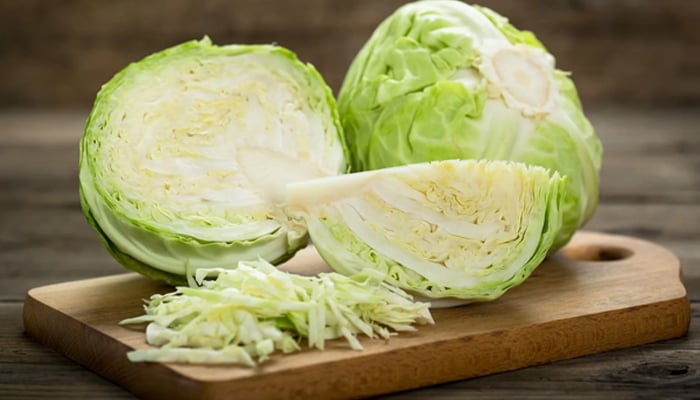 Medical experts recommend the use of fruits and vegetables for the prevention of many diseases and for chronic health. Nature has some properties in some vegetables that if ignored, are harmful to human beings while their use as a whole. There are numerous health benefits and positive effects on health.
Medical and dieticians have always emphasized the use of green and leafy vegetables. Cabbage is one of the vegetables that has many benefits and can prevent many diseases. Is.
According to research on the benefits of cabbage, cabbage is rich in sulfur, basic vitamins and minerals, which not only prevent diseases but are also very good for physical strength.
Cabbage is rich in nutrients, low in calories and high in protein, fiber, vitamin K, vitamin C, folate, vitamin B, calcium and potassium. Oxidants are also found which are considered essential for human health, it is the best vegetable for heart protection due to its low calorie and zero cholesterol.
Cabbage is mostly used as a salad instead of cooked food and this is the right way to use it. Cauliflower is also eaten with great relish. There are many health benefits of cabbage. Here are some of the medical benefits:
Helps prevent cancer
Regular consumption of cabbage, which is sweet in taste and with layered leaves, helps prevent cancer. Ingredients like leupolyl, sangrin and sulfur in it prevent the growth of cancerous tumors, according to research. The use of cabbage in the diet of women suffering from cancer is especially beneficial.
The reason for weight loss
Cabbage is a very useful food for dieters, it helps in weight loss without cholesterol and low calories, a cup of cooked cabbage has only 33 calories while raw cabbage has even fewer calories. This vegetable has a very low fat content and a good amount of fiber which helps in weight loss.
The best food for brain development
Cabbage contains a component called vitamin K and anthocyanins that help improve mental health and its function. Cabbage protects the nervous system from fatigue and damage, as well as boosts immunity against Alzheimer's.
Guarantee of healthy skin
Cabbage is rich in sulfur. The use of cabbage removes excess grease and grains from oily skin. Sulfur is also said to be very useful for hair, nails and skin health.
According to medical experts, the vitamin C and sulfur present in cabbage also protects against uric acid.
Keeps blood pressure at a balanced level
The use of cabbage keeps high blood pressure at a balanced level. Medical experts often advise patients with high blood pressure to eat cabbage as a salad.
Get rid of constipation
Consumption of cabbage relieves constipation due to the large amount of fiber and water in it and makes the digestive system healthy.