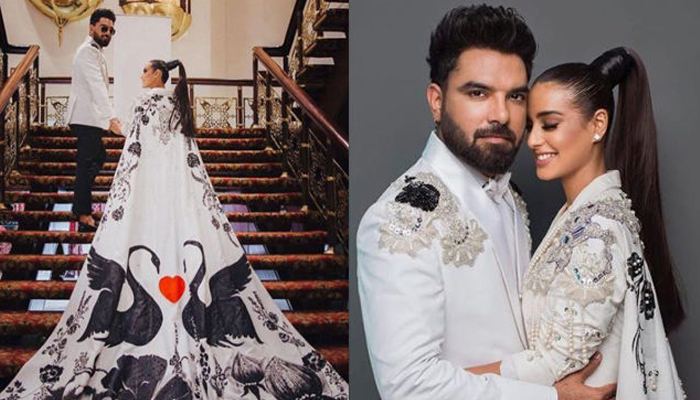 Every beloved actress of Pakistan Iqra Aziz along with her husband, well known actor and host Yasir Hussain has shared a beautiful memorable photo on social media which is being well liked by the fans of both.
Iqra Aziz has shared a beautiful photo with Yasir Hussain on his social media account Instagram, this photo is from two years ago, on July 8, 2019, the day that Yasir Hussain offered marriage to Iqra Aziz on screen. Was gone
Iqra Aziz shared this memorable photo on his Instagram and wrote that 'the most memorable day of his life.'
Actress Iqra Aziz, who has 6.1 million followers on Instagram, has received thousands of likes and compliments from fans of both the artists.
It should be noted that the beautiful couple of Iqra Aziz and Yasir Hussain got married on December 28, 2019 and soon these two artists are also going to become parents.