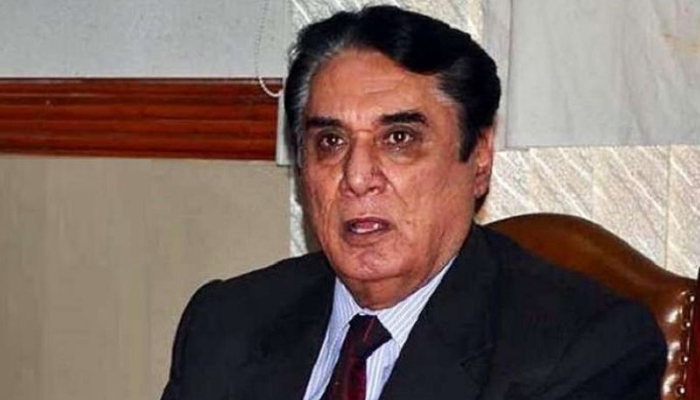 Chairman National Accountability Bureau (NAB) Justice (Retd) Javed Iqbal has said that NAB is taking action against big fish without any discrimination.
According to the NAB statement, NAB's indiscriminate actions have enhanced its prestige and reputation.
The NAB chairman further said in the statement that during 2020, NAB collected Rs 323 billion from corrupt elements.
He also said that NAB has received 487,964 complaints since its inception.
Justice (Retd) Javed Iqbal also said that out of these 15,930 complaints were confirmed, 10,041 were investigated and 4,598 complaints were approved.
The NAB statement quoted the NAB chairman as saying that so far 3682 references have been filed in the accountability courts.
He said that NAB has so far recovered Rs. 814 billion from corrupt elements.