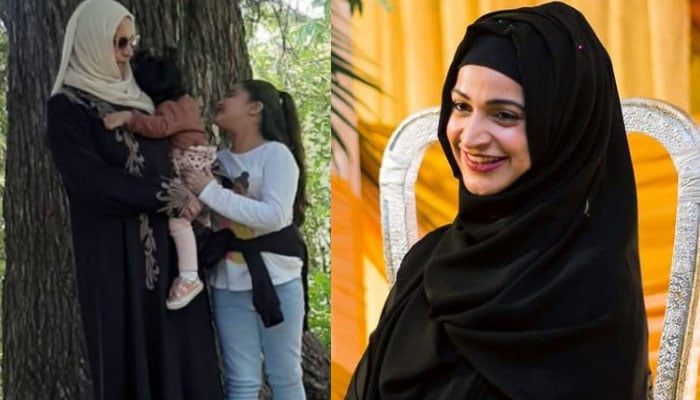 Former showbiz industry actress Noor Bukhari shared the photo with her two daughters on social media.
Noor Bukhari is currently touring the northern part of Pakistan with her family, whose photos and videos she adorned her Instagram account.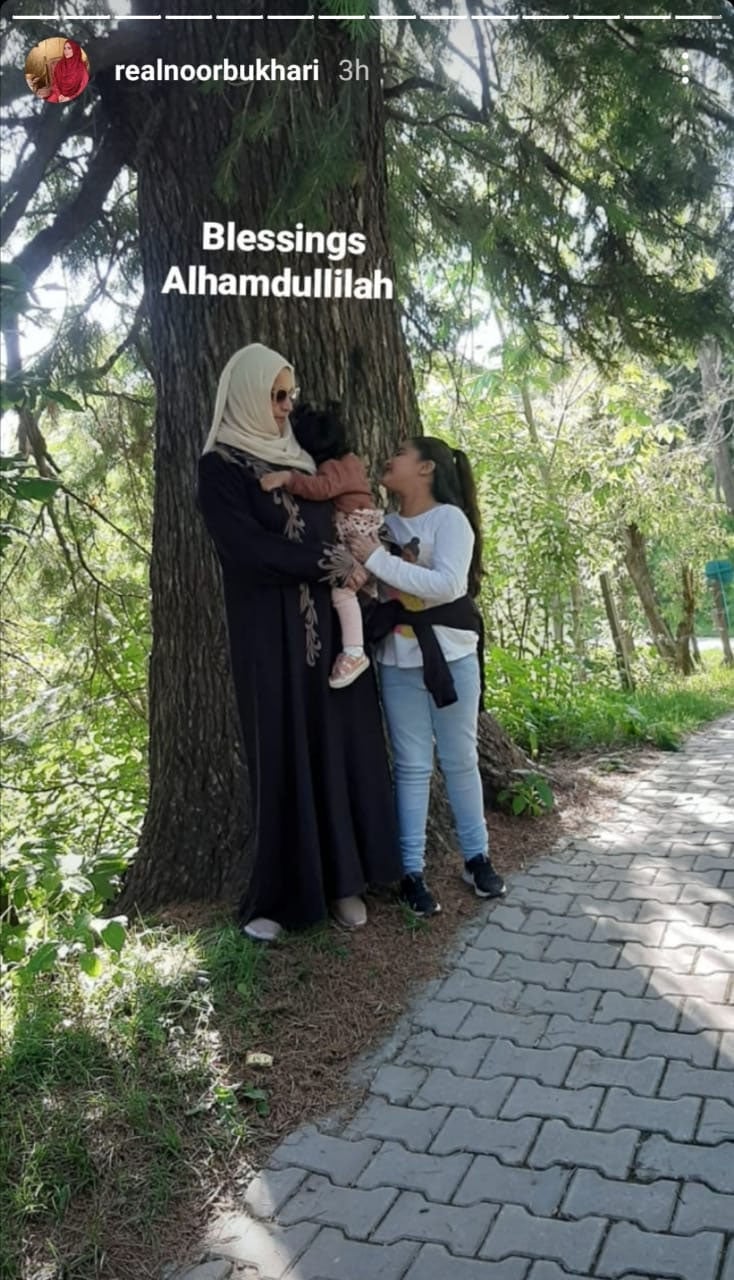 In a photo shared on Instagram Story, Noor Bukhari stands with a tree with her two daughters.
Noor Bukhari wrote in the caption of the photo depicting the beautiful mother-daughter relationship, "Blessings of Allah Almighty."
He also wrote 'Alhamdulillah', thanking Allah Almighty for this special blessing.
It should be noted that Noor Bukhari avoids sharing photos of her two daughters on social media.
Saying goodbye to the Pakistani film industry, Noor Bukhari has been living her life according to Islamic teachings for a long time.