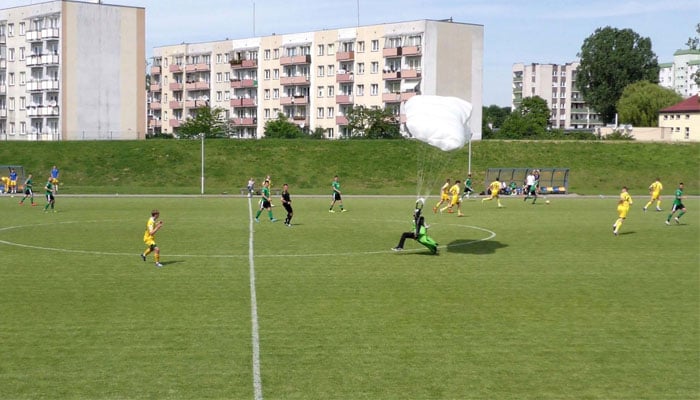 Skydivers land on ground during soccer match in Poland, video of the incident went viral on social media.
When the game was affected, the angry referee showed the sky divers a yellow card and kicked them off the ground.
Sky Diver told the news agency that his parachute had broken down which caused him to make an emergency landing but fortunately no one was injured in the incident.