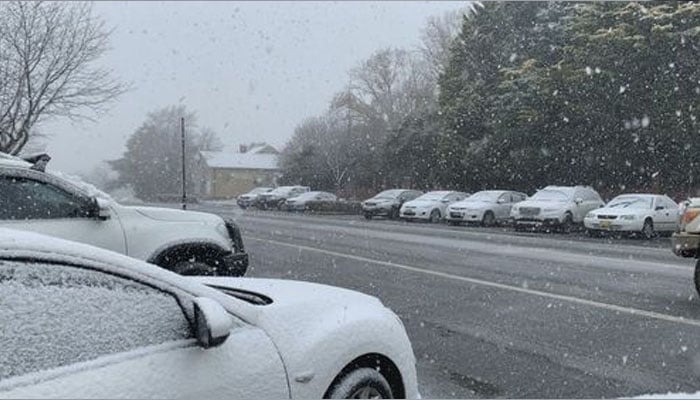 Snowfall in the Australian state of New South Wales has turned the area into a wonderland.
Snowfall in New South Wales turned everything white, including roads, houses and trees.
According to the Meteorological Department, temperatures in New South Wales and parts of Queensland dropped below average by 8 degrees Celsius overnight.