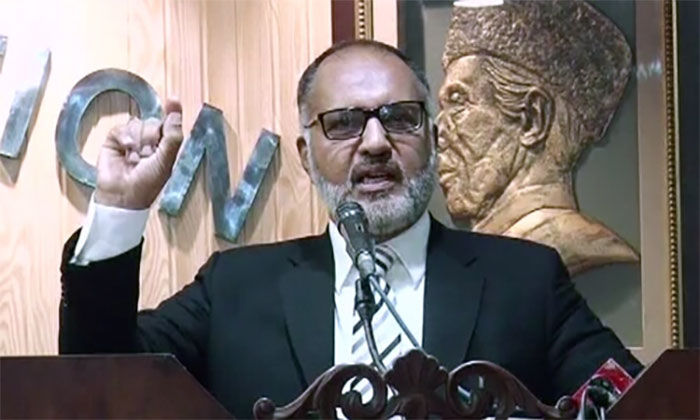 The Supreme Court heard the case of removal of former judge Shaukat Aziz Siddiqui.
During the hearing of the case, Justice Umar Ata Bandial remarked that as a judge, what would you say about the violation of the code of conduct?
Justice Omar Ata Bandial further said that expressing this opinion in a public forum was a very irresponsible act. He kept making allegations against the institution in a public forum without any evidence.
Shaukat Siddiqui's lawyer Hamid Khan said that the Supreme Judicial Council had leveled self-made allegations.
Justice Bandial said that you should have written a letter to the Chief Justice before making a speech.
During the hearing, Shaukat Aziz Siddiqui also stood on his seat and said that this poem is also in line with his opinion.
Shaukat Aziz Siddiqui recited the entire poem and said, "After the murder of Ki Murray, he repented from Jaffa.
Further hearing of the case was adjourned till tomorrow.