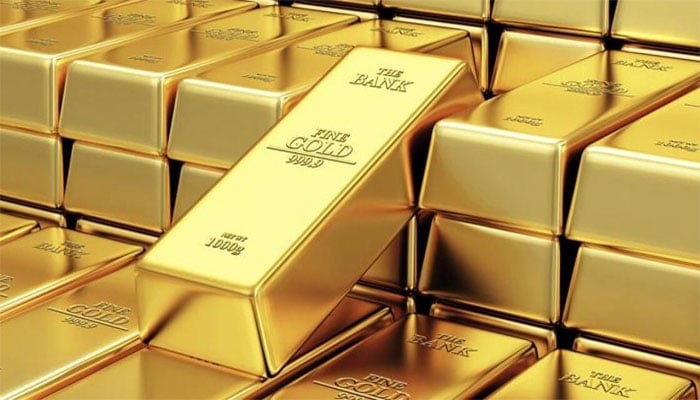 Today, the price of gold per tola has dropped by Rs 900. According to the Sindh Barter Bazaar issued from Karachi, the value of gold per tola in the country after this reduction is Rs. 110,200.
Sindh Barter Bazaar further said that the price of 10 grams of gold has decreased by Rs 770 to Rs 94,480.
Similarly, the value of gold in the world market has decreased by ڈالر 16 to 18 1875 per ounce.