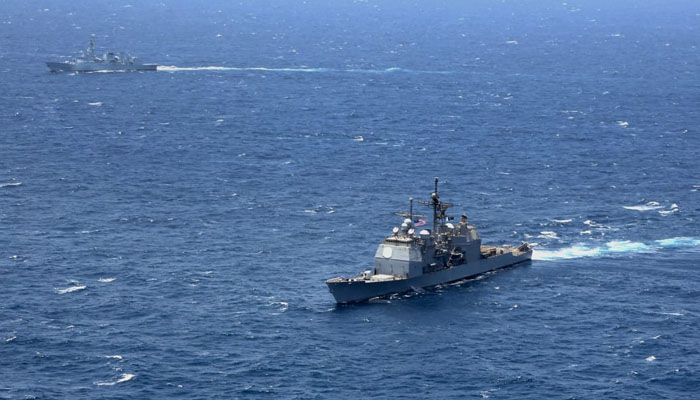 The Pakistan Navy and the US Navy are working together to ensure a safe maritime environment in the region.
In this context, the USS Monterey (61-CG), a US Navy ship, visited Pakistan and was greeted with traditional enthusiasm on arrival at the port of Karachi.
During the visit, a meeting was held with Commander Pakistan Fleet and professional matters were discussed.
At sea, US and Pakistani naval vessels participated in a joint exercise that included various professional and combat exercises.
This visit to the USS Monterey (61-CG) proved to be professionally beneficial for both navies. It is hoped that the visit will further strengthen ties between the two forces.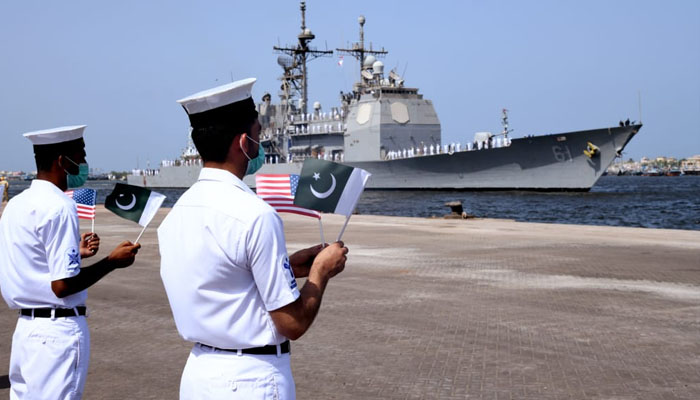 The Pakistan Navy has always played an important role in ensuring security, safety and freedom of navigation in the seas as per government policy.
The Pakistan Navy has been participating in the Coalition Maritime Campaign Plan since 2004 and is currently conducting regional maritime security patrols to secure the seas with the common goal of peace and stability in the region.