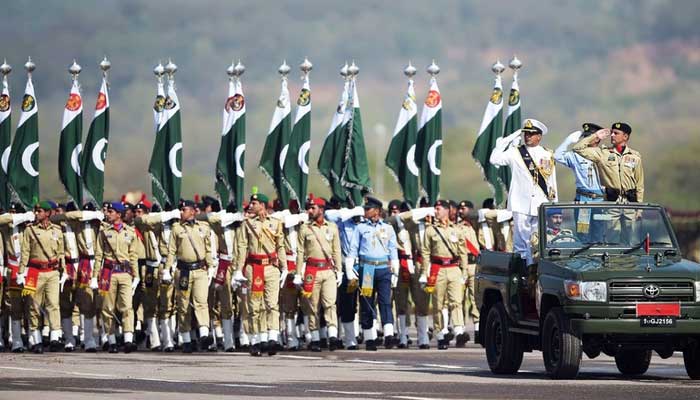 In the National Budget presented by Federal Minister for Finance Shaukat Tareen, Rs. 1373 billion has been allocated for the defense budget in the Federal Budget for the financial year 22-2021.
The country's defense budget has increased by more than Rs 74 billion this year to Rs 1373.275 billion.
In the last federal budget, the revised defense budget was set at Rs. 1299.88 billion.
In the budget for the next financial year, Rs. 74.087 billion has been added for defense.
In the federal budget, Rs 3.275 billion has been earmarked for defense administration, Rs 1370 billion for defense services and Rs 481.592 billion for defense personnel expenditure.
The budget has allocated Rs 327.136 billion for defense operations, Rs 391.499 billion for material assets and Rs 169.73 billion for public works.
According to the budget document, the total amount of civil and military pensions will be Rs 480 billion.