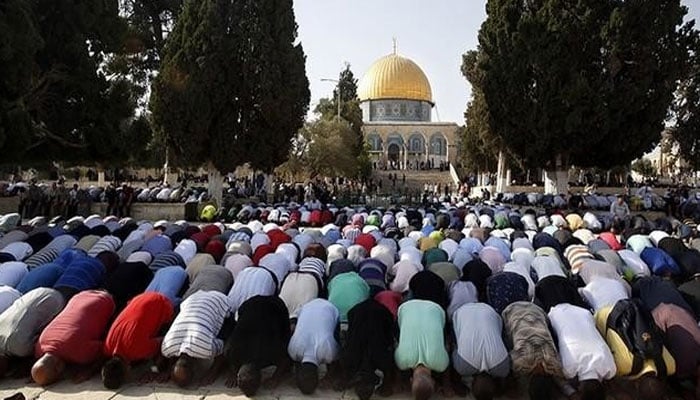 40,000 people offered Friday prayers at Al-Aqsa Mosque. According to Arab media from occupied Jerusalem, the Khatib of Al-Aqsa Mosque and Imam Sheikh Ikrama Sabri led the Friday prayers.
According to Arab media, the Israeli army had imposed a strict blockade on the corridors of occupied Jerusalem.
Sheikh Ikrama said on the occasion that Israeli extremists were planning to attack Al-Aqsa Mosque again. But the Palestinian people will again thwart the plots of the Jewish extremists.