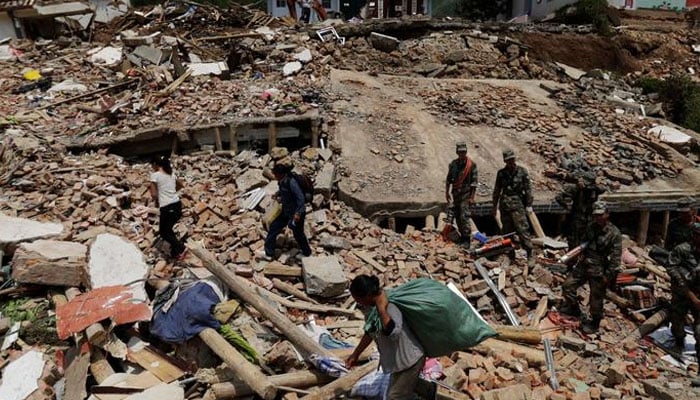 A magnitude 5.1 earthquake shook Shuang Bai County in southwest China's Yunnan Province, injuring two people and damaging 2,669 homes.
According to the Chinese news agency, the local government has allocated one million yuan to help 3,420 people.
Residents of the area have been provided with tents, quilts, bedding and rice.