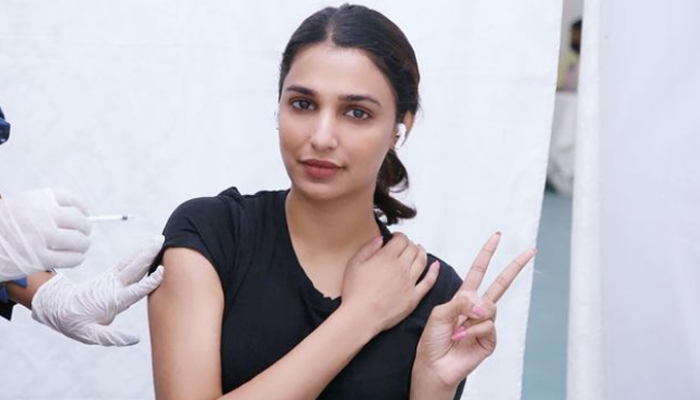 Leading Pakistani film and TV actress Amna Ilyas has also been vaccinated against the global corona virus.
Actress Amna Elias has shared a photo of herself on social media app Instagram while being vaccinated against corona.
Sharing her photo, the actress wrote, "I have been vaccinated against corona."
"Please get your vaccination," Amna Elias wrote, urging her fans to get vaccinated.
"As soon as you get the corona vaccine, our lives will return to normal," he added.
According to the National Command and Control Center (NCOC), 1,303 more cases of corona virus have been reported in Pakistan in the last 24 hours.