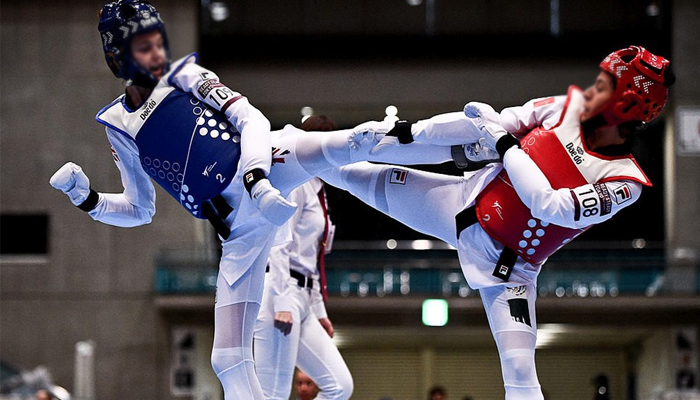 An 18-member Pakistan squad for the Asian Taekwondo Championship and Beirut Open has been announced.
The national taekwondo team will leave Karachi for Lebanon tomorrow.
The Asian Taekwondo and Beirut Open will be played in Beirut, Lebanon from June 14 to 20.
The Pakistan team includes Haroon Khan, Shahzeb, Hamza Saeed, Rabb Nawaz, Jibran Asad, Timur Saeed, Ammar Ashfaq, Mazhar Abbas and the women's players include Ayesha Noor, Sedrah Hanna and Najia Rasool.
Omar Saeed will be the team leader, Ashfaq Ahmed the manager, Nadir Khan the coach, Prince Muhammad Asif the physio
According to media manager Shiraz Asif, Pakistan Taekwondo Federation Vice President Omar Saeed will represent Pakistan at the Asian Taekwondo General Council in Beirut on June 13.