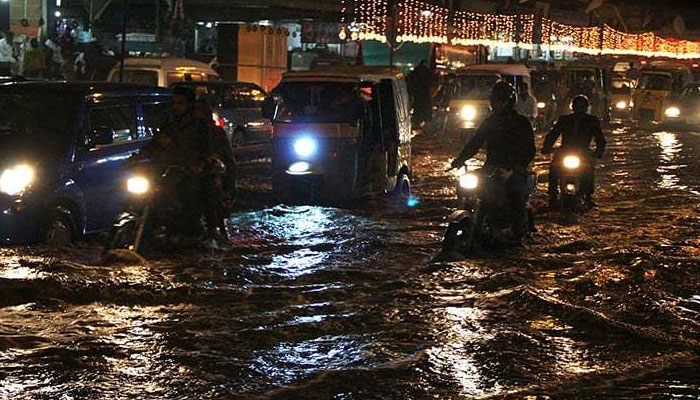 An 84-inch water pipeline inside Karachi University burst, causing water to accumulate in the meteorological and surrounding areas.
The accumulation of water has affected the flow of traffic in these areas while water supply in Central District and adjoining areas has been suspended.
Tonight, water was to be supplied to different areas of Central District, however, residents of the area are facing difficulties due to suspension of water supply.