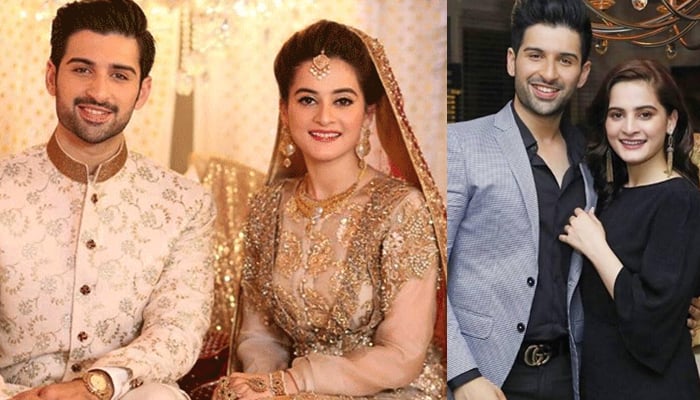 Muneeb Butt, a well-known actor in the Pakistani drama industry, says that fans believe that his wife, the well-known actress Ayman Khan, is not different from talking to her husband.
Muneeb Butt recently appeared on a talk show as a guest, during which he talked about his work, professional life and also answered a number of interesting questions about himself and Ayman Khan. ۔
During the interview, Muneeb Butt said about his relationship with Ayman Khan, "Husband and wife should always have a friendly relationship, otherwise a person gets tired of marriage the next day."
He said that he and Ayman Khan have a very friendly relationship. Ayman Khan addresses them by name and speaks to them openly in front of everyone in a different way from the traditional wives. Do.
Muneeb Butt added, "She and Ayman Khan recently went to a show where Ayman Khan was talking to them on screen in the same way as in a normal routine. In the comment section of that show, many of them Fans wrote that Ayman Khan does not know the difference between talking to Muneeb Butt, ie her husband.
Muneeb said, "Even her sister-in-law in her house does not call her husband by name and addresses you while Ayman Khan is the exact opposite because he and Ayman Khan have been friends before marriage and they are one. They also make a lot of fun of others.