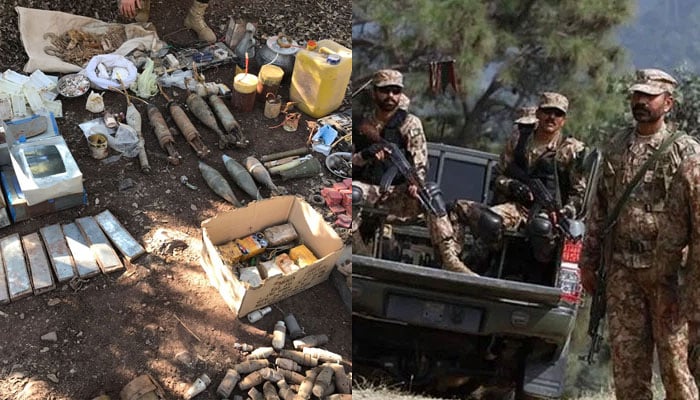 The Pakistan Army Public Relations (ISPR) says security forces killed two terrorists in an intelligence-led operation in Balochistan's Kharan District.
According to ISPR, two terrorists were killed in the operation in Helmurg area while a large quantity of arms and ammunition were seized.
ISPR says the dead terrorists were involved in the killing of security forces and civilians.
According to ISPR, Fida Rehman, a soldier of Frontier Corps, was martyred in the exchange of fire. The martyr belonged to Mustuj area of ​​Chitral.
ISPR says that it has hardly achieved peace and stability in Balochistan and will protect it at all costs.