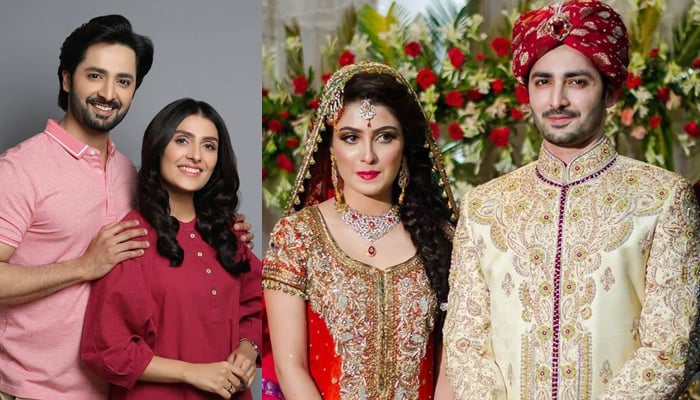 Pakistan's top actress Aiza Khan has shared a beautiful post on social media about the importance of marriage.
Aiza Khan is at the height of her fame these days and has become a star in the eyes and hearts of fans through her super hit dramas and beautiful photo shoots.
Aiza Khan, who has 9.2 million followers on Instagram, was a quiet actress a while back, but now she is very active on social media, including participating in talk shows.
The duo of Aiza Khan and well-known actor and host Danish Teymour have a special place in the Pakistan showbiz industry and the duo is also described as beautiful and serious by the fans.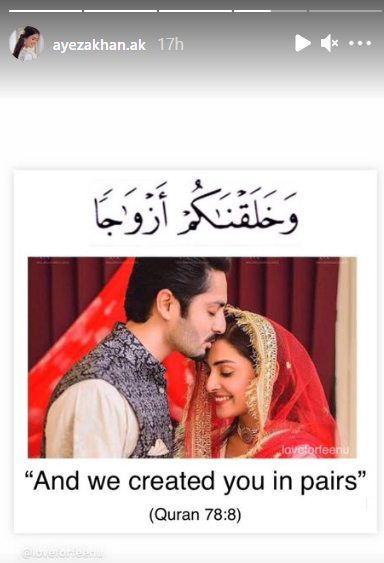 Aiza Khan has shared a story on her Instagram, the photo shows that this is the picture of the wedding day of Aiza Khan and Danish Teymour.
Aiza Khan has shared a Qur'anic verse about marriage with this story which is translated as' And We have created you in pairs.