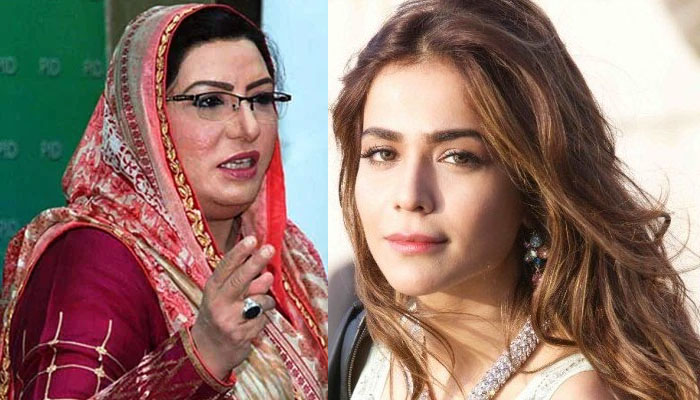 On the other side of the border, including Pakistan, India, Khobro actress Hamima Malik, who has shown the essence of her acting, has applauded Punjab Chief Minister's Special Assistant Firdous Ashiq Awan on social media.
Hamima Malik wrote in a message released on the social networking website Twitter, "Well done, Firdous Ashiq Awan."
Looking at this tweet of the actress, it can be guessed that she is very happy with the behavior seen in the viral video of Firdous Ashiq Awan these days and that is why she is applauding him.
On the other hand, Hamima Malik has come under criticism from consumers due to her tweet.
"It's not fair to praise anyone for the violence," wrote a user named Muhammad Harris.
Hina Khan wrote, "You have no problem, you always promote the wrong thing."
A user asked Hamima Malik, "What are you praising Firdous Aashiq for?"
It may be recalled that Firdous Ashiq Awan, Special Assistant to Punjab Chief Minister Usman Bazdar, had a scuffle with PPP leader Qadir Mando Khel yesterday and a video of his bitter words was leaked.
Firdous Ashiq Awan in response to this video said that the video that has been leaked is selective that is why she wants the full video to be leaked.