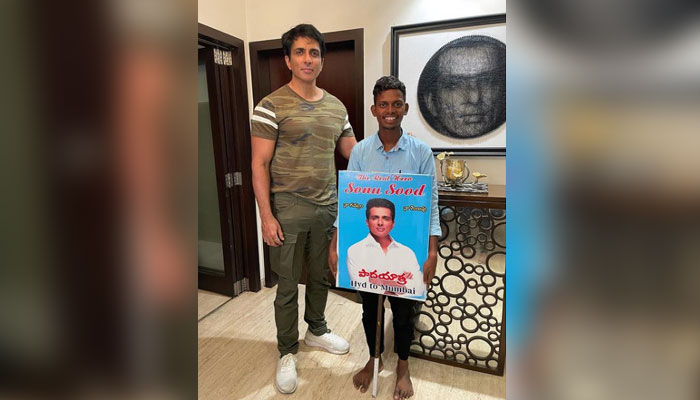 To meet Indian actor and social figure Sonu Sood, his fan reached Mumbai barefoot from Hyderabad.
The young man met Sonu Sood after his arrival in Mumbai, and Sonu shared the photo with him on his Instagram account.
A young man named Venkatesh is holding a placard in his hand while taking a picture of himself with Sonu and it says 'Real Hero Sonu Sood'.
Sonu said he also tried to arrange transport for the young man, but the young man expressed a desire to come here on foot.
"I don't urge anyone to get in trouble like this young man," Sonu wrote.