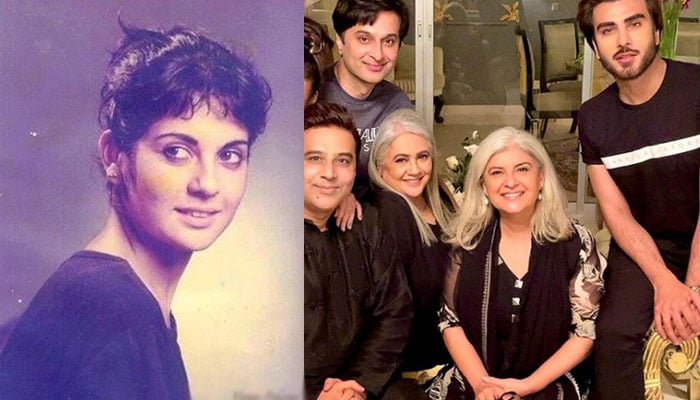 Shahnaz Sheikh, the most popular actress on Pakistani television in the past, hinted at a new look soon.
After a long time, he took a photo with Imran Abbas, Marina Khan and Maria Wasti to decorate his Instagram account.
At the same time, he hinted at bringing some new skin for the fans.
The former actress did not say what she is working on or what she is going to bring new to the fans.
Shahnaz Sheikh, who made a name for herself in the hearts of her fans in her short career of acting and hosting in PTV, had said goodbye to the showbiz industry and started working in clothes.
Shahnaz Sheikh, the most popular actress of the past, is more or less seen on social media, so after a long time, this message is nothing short of good news for her fans.
Fans have not forgotten her role in the popular drama 'Loneliness'. The drama "In Kahi" was first telecast on PTV in 1982.
The cast of the play included actress Shahnaz Sheikh, Javed Sheikh, Shakeel, Saleem Nasir, Behrooz Sabzwari and Jamshed Ansari.