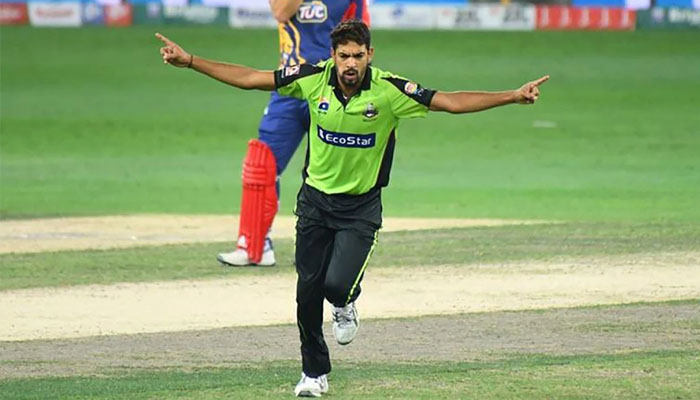 Haris Rauf, a national cricketer and representing Lahore Qalandars in PSL, completed a century of wickets in T20 cricket.
He won the award in a match against Peshawar Zalmi yesterday. Not only that, he has become the third bowler to win the award in the fewest matches for Pakistan.
In T20, Saeed Ajmal took 68 wickets and Umar Gul also took 100 wickets in 68 matches. Haris Rauf won the award in 71 matches.
Haris Rauf said on the occasion that thank God, I am very happy, he was rewarded for his hard work, he started his career on this field, he also completed 100 wickets here.
He said that he gives credit to all the coaches and supporters, Aqib Javed and Lahore Qalandars supported me a lot.
Haris Rauf said that he had come for the player development program but he did not think that he would be selected. Lahore Qalandars proved to be a great platform for him.
The young cricketer said that his goal in the future is to perform at his best for his team.