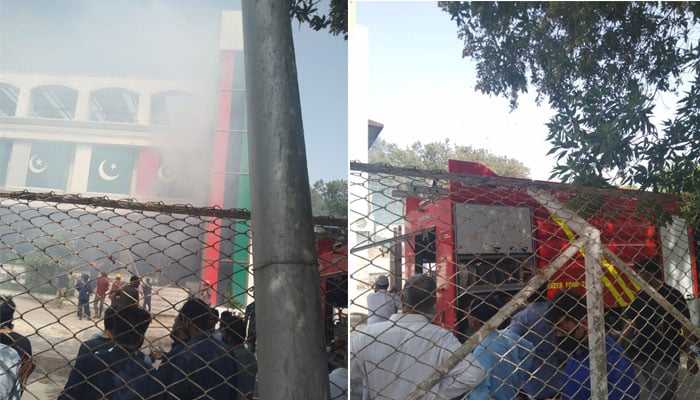 A fire broke out in the media cell of Bilawal House, the residence of former President Asif Ali Zardari in Clifton area of ​​Karachi.
According to fire brigade officials, firefighters and six fire brigades were dispatched from different parts of the city to extinguish the blaze.
According to the initial police report, the cause of the fire was a short circuit.
According to police, before the fire brigade arrived, the staff tried to put out the fire with their help.
No casualties were reported in the blaze, while firefighters were trying to put out the blaze.