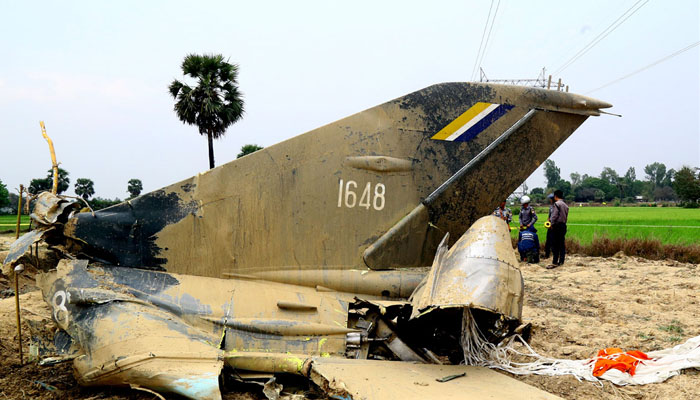 A military plane has crashed in Myanmar, killing 12 people, including six soldiers.
The plane was flying from the capital, Naypyidaw, to Pan-Elon when it crashed about 300 meters from the ground.
The cause of the accident could not be immediately ascertained.
The pilot and two passengers were taken to a military hospital with injuries, but no one on the ground was injured in the crash.