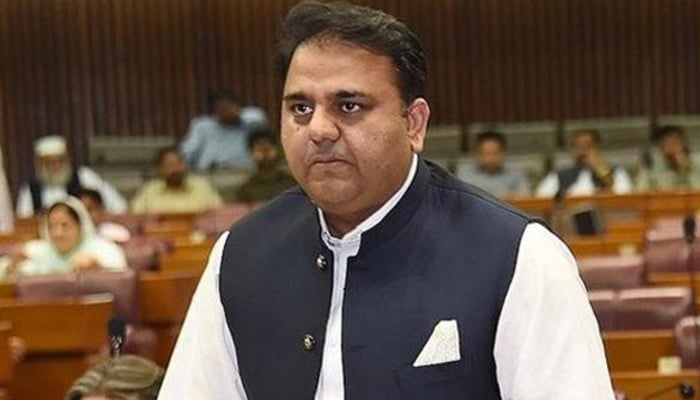 Federal Minister for Information and Broadcasting Fawad Chaudhry has accused the opposition of pursuing a mission to defame politicians.
In a statement issued from Islamabad, Fawad Chaudhry said that the opposition parties did not listen to the budget speech, they did not even know the budget of the government and they were protesting.
He said that if the opposition had listened to the budget speech, there would have been no need for protest. In fact, they had already made up their mind to make noise.
The Federal Minister further said that it would not matter if PML-N and PPP would continue protesting for the next five years.
Fawad Chaudhry advised the opposition to come and study the government budget, give their suggestions on it and tell us what it wants.
"Unfortunately, the only demand of the opposition is to end our cases. They should understand that these cases are not personal to us and we should forgive them," he said.
The Federal Minister also said that if the opposition parties return the money of the people then the cases will end.
He invited the opposition that there are 49 amendments on electoral reforms, which have reservations, we ask them to come and talk about them.
Fawad Chaudhry said that Rs 900 billion has been set aside in the PSDP, more than 27% share will be given to the provinces, it is the job of the provinces to prepare development budget, spend their expenditure on public welfare.
He said that Prime Minister Imran Khan had lifted the country out of the economic quagmire, he had given new hope to the debt-ridden nation.
The Federal Minister further said that the historic journey of economic and administrative reforms has begun, the salaries of government employees have been increased, no new tax has been imposed on them.
He also said that it was said that remittances from Kod would reduce remittances. The positive policies of the Prime Minister increased remittances in the country.
Fawad Chaudhry said that the government has activated other agencies including PIA and Railways.
He said that when we came in government, the deficit of utility stores was billions of rupees. This year, utility stores have come into operating profit.
The Federal Minister said that the situation of PIA was bad, now the situation there has improved.