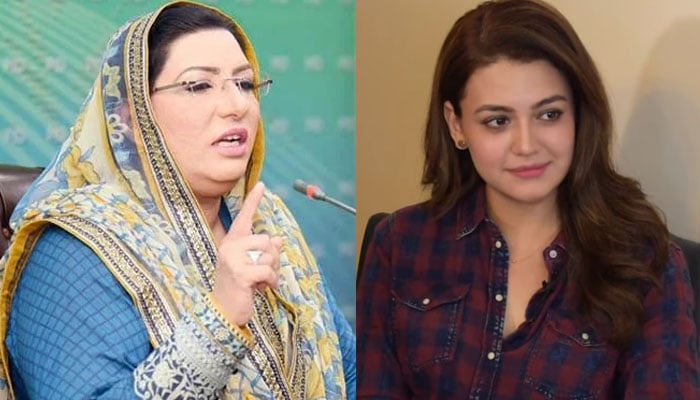 Leading actress of Pakistan showbiz industry Zara Noor Abbas has strongly reacted to the scuffle between Punjab Chief Minister's Special Assistant Firdous Ashiq Awan and PPP leader Qadir Mando Khel.
In a message posted on the social networking site Twitter, Zara Noor Abbas said, "What would we do with a man like Firdous Ashiq Awan if he raised his hand against a woman in a talk show?"
Zara Noor Abbas said, 'Sorry! There is a man here, not an oppressed woman, that's why everyone is silent. '
The actress said angrily, 'Please! Don't praise the abusers, whether they are men or women.
A large number of users seem to agree with this meaningful tweet of Zara Noor Abbas.
It may be recalled that Firdous Ashiq Awan, Special Assistant to Punjab Chief Minister Usman Bazdar, had a scuffle with PPP leader Qadir Mando Khel yesterday and a video of his bitter words was leaked.
Firdous Ashiq Awan in response to this video said that the video that has been leaked is selective that is why she wants the full video to be leaked.