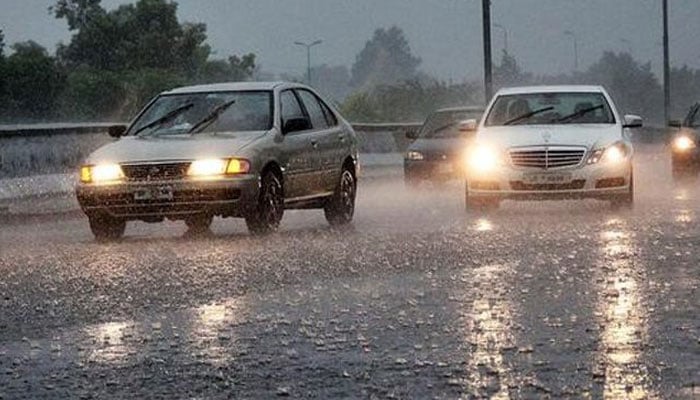 The weather turned pleasant after rains with strong winds in different parts of the country. While 5 people were killed in different accidents.
A woman and a child were killed and five others were injured in a lightning strike in Torghar while a flash flood in Bagh-e-Azad Kashmir shattered car windows.
Meanwhile, three people were killed when a tree fell on a tourist vehicle on Sugaran Road in Mansehra.
Light rain is also forecast in Karachi tonight or in the morning.