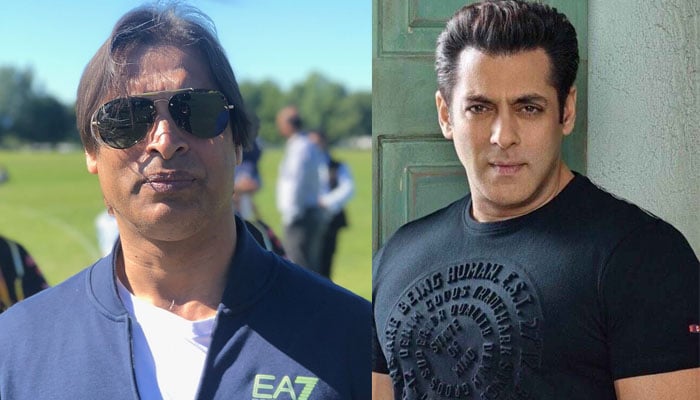 Shoaib Akhtar, a former fast bowler of the national cricket team and known as Rawalpindi Express, has said that Salman Khan is his favorite actor in India.
Recently, Shoaib Akhtar held a question and answer session for his fans on his verified Instagram account in which Shoaib Akhtar's fans from all over the world asked him various questions.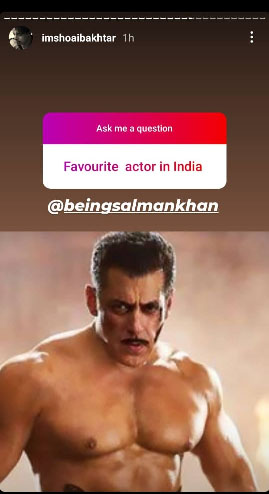 During this question and answer session, a fan asked Shoaib Akhtar, "Who is your favorite actor in India?"
In response to a fan's question, Shoaib Akhtar shared a photo of a scene from Bollywood's Chul Bull Pandey Salman Khan's film.
"Salman Khan is my favorite actor in India," Shoaib Akhtar shared the photo.
It should be noted that Salman Khan, who started acting in 1988, is known to the world today not only as a superstar, but also as a producer and singer. Salman Khan has also won many awards in his career.