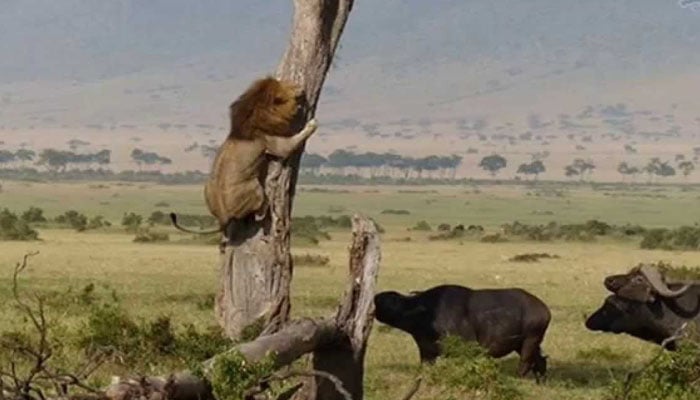 In the African country of Kenya, a tiger climbed a tree to save its life from wild buffalo.
The lion was hunting buffaloes with four other companions, but their plan failed, causing the other lion to escape and climb a tree.
Because of the disguise, the lion climbed the tree for about an hour, while a Norwegian photographer named Olu captured the dangerous forest scene with the eye of a camera.