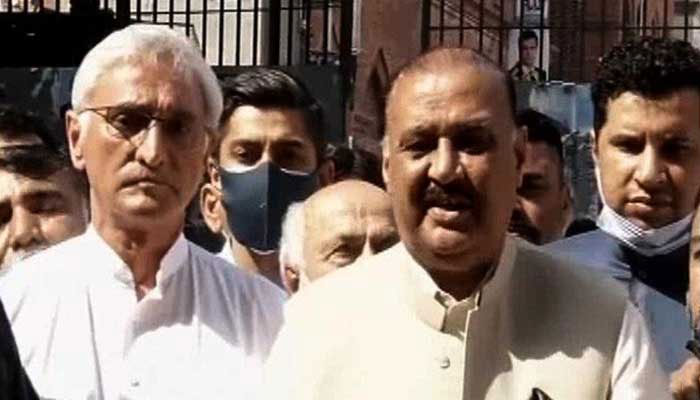 All members were directed to attend the government and party meeting before the budget session. The Tareen group also made the promises of the Punjab government conditional on a vote in the budget.
Talking to media, PTI MNA Raja Riaz said that Jahangir Tareen group will support the government in approving the budget.
Raja Riaz said that PTI chairman Imran Khan is our leader, we had said the same thing from day one that we need justice.
He said that Jahangir Tareen has not committed any corruption and we have got justice today. We thank Allah.
Earlier today, PTI leader Jahangir Khan Tareen was met at his residence by members of the like-minded group of ministers and ministers. MPA Sardar Khurram Leghari and other members were present.
During the meeting, the Tareen Group also discussed the strategy for the budget for the next financial year. It was decided in the consultation that the Tareen Group would fully support the government in approving the budget for the next financial year.
It is to be noted that today the court has disposed of the money laundering and corporate fraud case after the bail application was withdrawn by the lawyer of Jahangir Tareen and his son Ali Tareen.
On this occasion, Jahangir Tareen said in the court that thank God, this difficult time has passed.