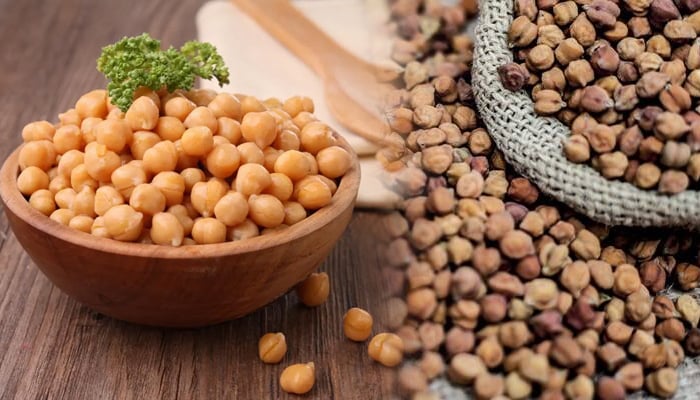 When it comes to lentils, they are used in every home, most people like to eat black and white lentils, and when women run out of options for vegetables and pulses, women Boiled eggs and potatoes are used to make curry or their pilaf. The use of lentils also has numerous health benefits for the overall health that most people seem unaware of.
Lentils come in two colors and their usefulness varies considerably, their use has different health effects while they are often considered the same, say experts on the benefits of white lentils. White gram is an excellent source of protein. Lentils are also called the powerhouse of nutrients such as fiber, magnesium, protein, iron and zinc.
Nutrients found in white lentils
100 grams of white lentils contain 9% fat, and 3% saturated fat. In addition, 100 grams of white lentils contain zero% cholesterol, 25% potassium, 20% carbs, 68% dietary fiber, 11 grams sugar. It contains 38% protein, 6% vitamin C, 34% iron, 25% vitamin B6, 28% magnesium, and 10% calcium.
Nutrition as a result of the use of black gram
According to nutritionists, one cup of black gram contains 210 calories, 3.8 grams of fiber, 322 milligrams of sodium, 35 grams of carbohydrates, 9.6 grams of fiber, 10.7 grams of protein, vitamin C 2%, iron 16%, calcium 5%, dietary fiber. 122 grams and 718 mg of potassium.
Nutritionists suggest that people who want to lose weight can add white lentils to their diet by boiling or licking them instead of lentils, while black lentils are high in calories and sugar, so black lentils weigh more. Play a better role in increasing rather than decreasing.
According to nutritionists, black lentils are high in nutrients, which is why they are considered to be the best food for the health of hair, nails, skin and body muscles.
Benefits of using white lentils:
According to medical and nutritional experts, the use of black or white lentils does not have any obvious health effects. Both types are good for health and are equally useful, but lentils contain nutrients that are supplements. As a result, calcareous lentils cause muscle and weight gain.
The use of lentils helps the digestive system to function better and relieves constipation, abdominal pain and intestinal problems.
Lemongrass is said to be very useful for cholesterol patients, it lowers cholesterol and maintains levels.
White gram helps in reducing weight gain and burns more calories than the body, gram is said to be useful for patients with blood sugar.
Eating black gram gives immediate strength to the body, the fiber in it removes constipation immediately.
They have zero cholesterol and fat content. Due to their dry diet, they reduce the amount of cholesterol by absorbing it.
The amount of sugar in black lentils is higher than that of white lentils, but it is still considered to be less for the normal human body and more for dieters.
If you are not dieting, you can eat kale calves without any hassle.
Lentils cure anemia because they contain large amounts of iron, the folic acid in them helps in better growth of red blood cells.
Eating lentils gives you a good night's sleep and you don't feel hungry.
It is best to use black lime to strengthen the hair.
Calcium found in lentils plays an important role in the formation and strength of bones.