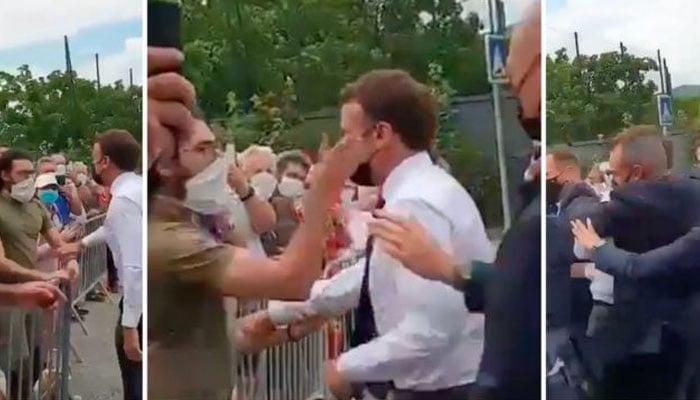 The man who slapped French President Emmanuel Macron has been sentenced to four months in prison.
The slapper confessed in court that he was moved by the move because he was disappointed with Macron's presidency.
Speaking in court, the slapper said he was disappointed with Macron's presidency and was annoyed to see him in public, which led him to slap the president.
It should be noted that a young man in the city of Valencia had slapped the face of French President Emmanuel Macron, who is famous for his controversial statements in Paris.
According to media reports, police and security agencies immediately arrested two people, one of whom was a slapper while the other suspect was filming the incident and was allegedly an accomplice of the slapper.
Police searched the homes of the two men after the incident, and found weapons and the life of former German ruler Adolf Hitler in the video maker's home.