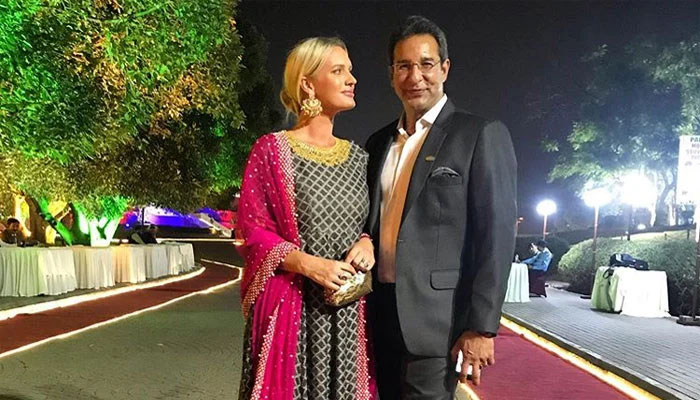 Wasim Akram, a former cricketer of the national cricket team, did not know about the famous biscuits of Australia and his wife Shanira started regretting marrying him.
Recently, Shaneera had said in a social media message that her daughter Aila Nan is eating Tim Team (Australian Chocolate Biscuit) wrapped in it.
While users made interesting comments on Shanira's tweet, Wasim Akram was also at the forefront of the race.
Wasim Akram had reacted to his wife's tweet by saying, "Let me tell you what a team they are."
Shanera reacted with surprise to the former captain's response, saying, "I'm surprised you don't know about the team."
"You're married to an Australian woman and you still don't know anything about the team," Shanera said.
"I'm thinking of failing you," he said dejectedly.
Users made very funny comments on Shaneera's tweet, one user said, "Wasim bhai is gone from work."
A user named Muneeb Khan said, "Wasim Bhai is going to be scolded today."
It is to be noted that Shaneera had recently written to Wasim Akram in a message released on the social networking website Twitter that our daughter had just wrapped and eaten a Tim team (Australian chocolate biscuit) in Nan.
"After eating it, Aila said it was the most delicious thing ever and I think she is embracing her multiculturalism very well," he said.