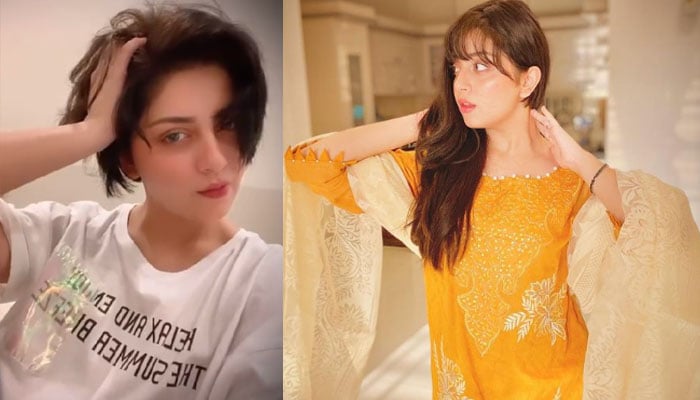 Alize Shah, a young emerging young actress in the Pakistan showbiz industry, began to regret having her hair cut short.
In this regard, Aliza Shah shared a special meme regarding the hair in the story on her confirmed Instagram.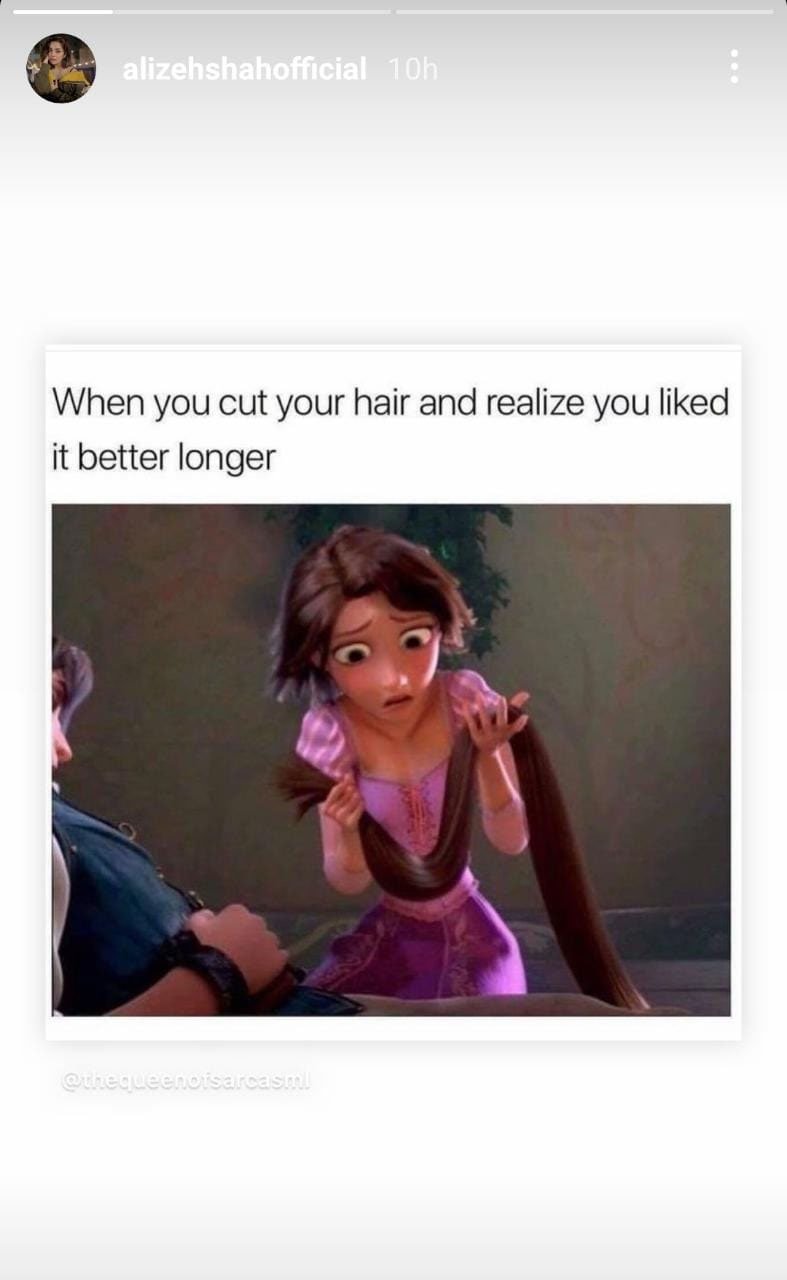 The meme shows that a girl's hair is very long and beautiful and she suffers a lot when she cuts it.
"When you cut your hair and then you realize later that your long hair was better," said a meme shared by Aliza Shah.
After watching the Insta Story of the young actress, it has become clear that she is now regretting having her hair cut short.
It should be noted that Alizee Shah had cut her long hair and got a new haircut on which she was criticized. Has a new look on which internet users seem to be divided.
Some social media users said that Alize Shah looks good in long hair while some said that she looks more beautiful in this new haircut.