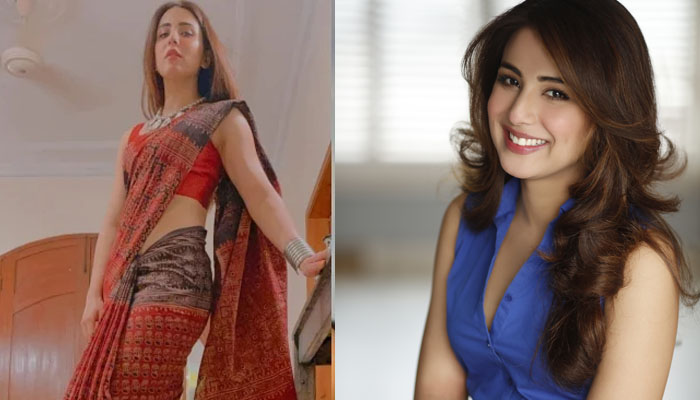 New photos of Pakistani actress Ushna Shah have caused a stir on social media.
She shared her bold photos of herself wearing silver bangles in a red sari, which her fellow actresses also liked.
The comments of her fans have been circulating since the actress came out in front of the pictures.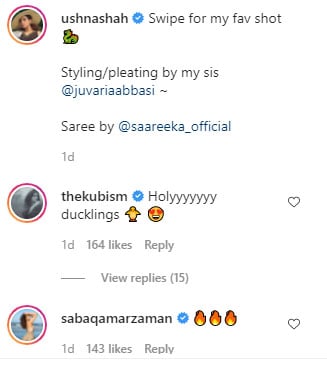 Saba Qamar and Kabra Khan, Aima Baig, Sana Fakhr and Sabur Ali have also fallen in love with these pictures of Ushna Shah.
She admired her beauty through various emojis.
It should be noted that Ushna Shah continues to adorn the news due to her statements and social media posts.