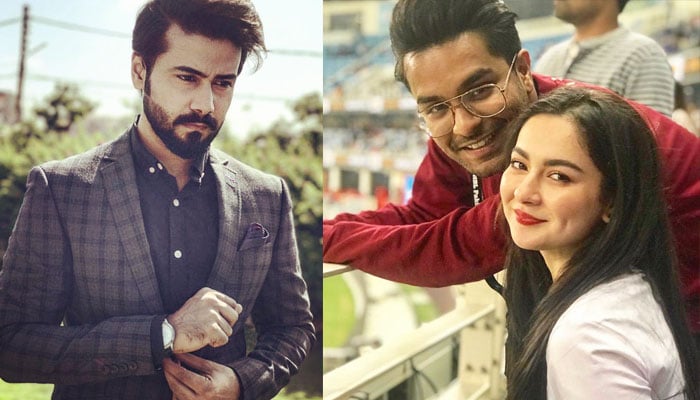 Ali Abbas, a newly emerging actor in the Pakistani drama industry, has said that if he ever gets a chance, he will reconcile between Haniya Aamir and Asim Azhar.
Recently, actor Ali Abbas participated in the Geo News program 'Jashn Cricket' where he answered various questions of the host Shehzad Iqbal.
During the program, Ali Abbas, while talking about the controversy between Haniya Amir and singer Asim Azhar, said, "I think both Haniya Amir and Asim Azhar are right in their place."
Ali Abbas said, "Since I have studied law, if Allah Almighty ever gives me a chance, I would like to reconcile them to end the ongoing dispute between Haniya and Asim."
Referring to politicians, the actor said, "I have always liked Shahbaz Sharif because I like his style of speaking."
"I have a law degree and a year of practice in this field," he said of his education.
Ali Asif said, "Asif Zardari is a smart politician, so if I ever get a chance, I will definitely fight for him."
The actor added, "I am a big fan of cricket. This time I am also supporting Lahore Qalandars in Pakistan Super League and I hope that Lahore Qalandars will win the PSL 6 trophy."
Remember that actor Ali Abbas has shown the essence of his acting in many super hit dramas of Geo Entertainment, his most popular drama was 'Fitrat'.