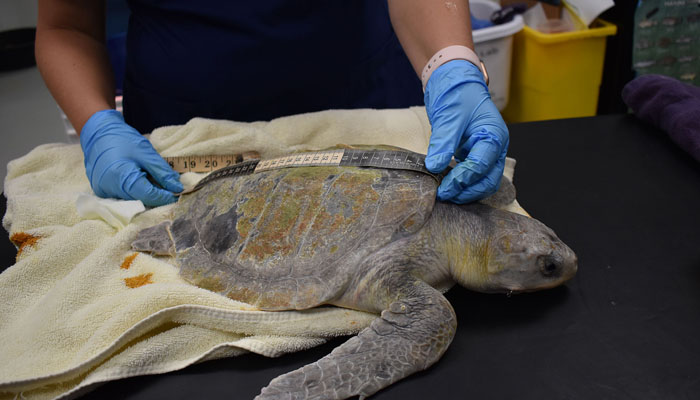 Citizens have released a large and rare tortoise stranded off the coast of Perrit in Indonesia and released it into the sea.
Citizens who came to the shore eased the difficulty of the tortoise, which had been stuck in the sand for two days, and helped it return to the sea.
The leatherback turtle is a rare species of tortoise and its hunting is banned in Indonesia.