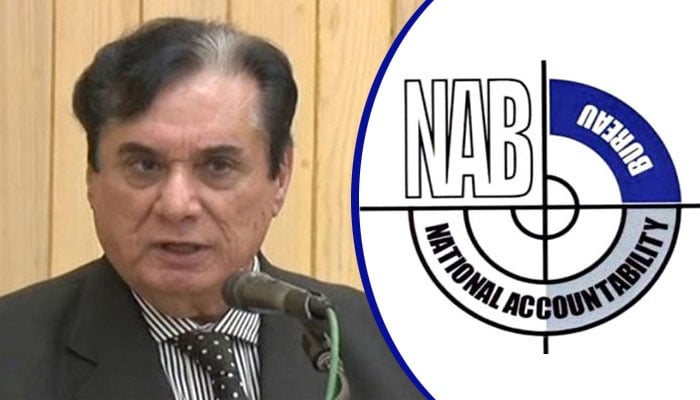 Justice (retd) Javed Iqbal, after assuming office as Chairman National Accountability Bureau (NAB), introduced a number of reforms in the NAB, which led to a significant increase in the overall performance of the NAB over the past 17 years.
Zero Tolerance Policy Against Corruption was the hallmark of which due to which Justice (Retd) Javed Iqbal has been recovering Rs 533 billion directly and indirectly from corrupt elements in the three and a half years since October 2017.
The NAB has so far filed references in 1273 cases worth Rs 1300 billion in the accountability courts.
Among the references on which decisions have been made, the success rate of NAB has been more than 66% which is a role model for any investigative agency.
Out of 179 mega corruption cases, 63 cases have been brought to a logical conclusion as per the current situation, while 95 cases are currently pending in various courts.
During the tenure of Justice (retd) Javed Iqbal, he was also appointed as the Chairman of the NAB SAARC Anti-Corruption Forum.
Pakistan and China have also signed a Memorandum of Understanding (MoU) to combat corruption, which is ensuring transparency in CPEC projects.
In view of the legitimate interests of the business community, the Chairman NAB decided in principle to refer all cases relating to Income Tax and Sales Tax to the FBR and Customs Department.
Orders were also issued to set up business desks in all the regions of NAB under the supervision of director level officers. The main purpose of setting up business desks was to resolve grievances and problems faced by the business community immediately.
It is no less an honor for Pakistan that Pakistan is considered the focal department of UNCAC.
In the era of Justice (retd) Javed Iqbal, a modern anti-corruption academy has also been set up keeping in view the present day modern requirements.
Reflecting the vision of Chairman NAB Justice (Retd) Javed Iqbal, the system of Combined Investigation Team (CIT) for NAB investigations was introduced to dispel the notion of monopoly of individual in investigations.
The CIT consists of a group of officers consisting of a Director, Deputy Director, Investigating Officer and Legal Adviser who use their experience and mutual efforts to investigate the case.
Justice (retd) Javed Iqbal, as soon as he assumed office, fixed a period of 10 months from the investigation of the complaint, inquiry and investigation to filing of reference.
The original purpose of setting a time limit of 10 months to complete the investigation of corruption cases was to eliminate unnecessary length in cases while there is no precedent of such fast track internationally.
As soon as the present Chairman NAB took office, he set up the first NAB Forensic Science Laboratory in Rawalpindi.
The Chairman NAB introduced "Grading System" on an annual basis to evaluate and stabilize the performance of NAB officers. The grading system not only identifies the strengths and weaknesses of the officers but also gives them complete guidance on how to further improve their performance. Is provided.
Chairman NAB Justice (retd) Javed Iqbal also introduced "MES System" for allotting a specific number to every complaint lodged in NAB. Under this system, every complaint received in NAB till date is disposed of with the help of one click. It can be searched and the record of the entire operation can be viewed.
Chairman NAB Justice (Retd) Javed Iqbal's policy of "Accountability for All" has emerged as a symbol of fear for corrupt elements, which is why, according to the Gilani and Gallup polls, 59 per cent of Pakistanis support NAB and NAB Has expressed satisfaction.
Domestic and international organizations such as Transparency International, PLDAT, World Economic Forum, Mashal Pakistan, etc. have also expressed confidence in the NAB's initiatives.