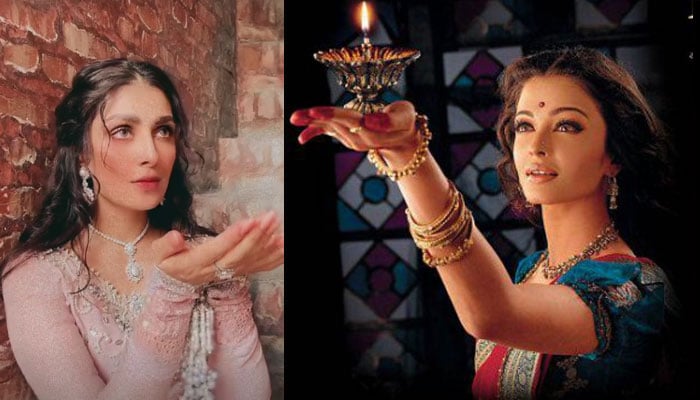 Pakistani superstar Aiza Khan, who has the most fan following on social media, has made a video for a popular song by Indian actress Aishwarya Rai, which is being well received by her fans.
Actress Aiza Khan, who played a negative role in Geo Entertainment's drama serial 'Yariyan' in the best possible way, is on the heights of fame these days and has become a star in the eyes and hearts of fans through her super hit dramas and beautiful photo shoots. Are
Aiza Khan keeps sharing her new beautiful photos and videos on social media platform Instagram. Ever since Aiza Khan has stepped into the world of tick talk, she has also made short tick tack videos which are very viral. The videos are hugely popular with his fans.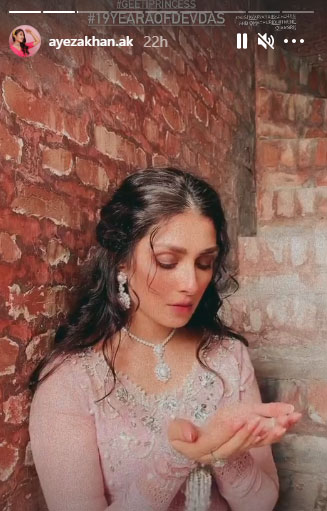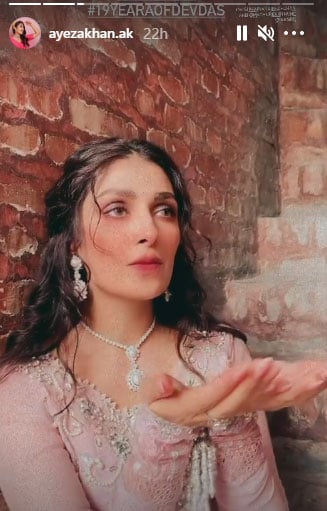 Aiza Khan, who has 9.5 million followers on Instagram, has shared a short video on her Instagram story in which she is seen sitting on the steps.
Aiza Khan is wearing beautiful dress, make-up and jewelery in the video.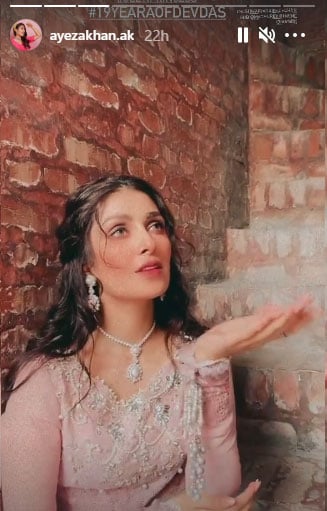 Aiza Khan has made a short video on the popular Indian song 'Silsala Yeh Chahat Ka' filmed on Aishwarya Rai and shared it with her fans on Insta Story which is becoming very popular.
This video was made by Aiza Khan on the 19th anniversary of the popular film 'Devdas'.