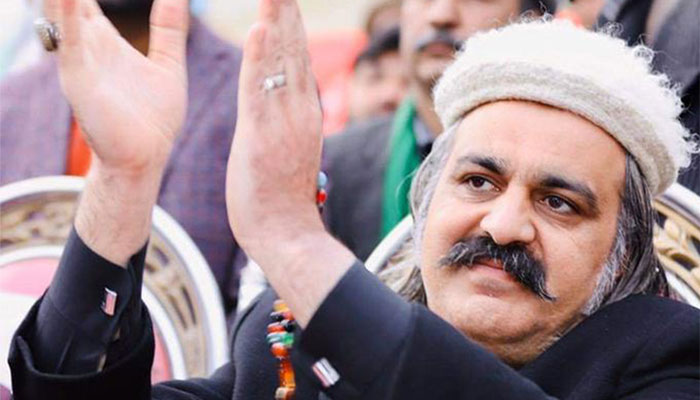 Federal Minister for Kashmir Affairs Ali Amin Gandapur rejected the report of the Returning Officer on the distribution of funds.
Chief Election Commissioner Azad Kashmir has ordered to register a case against Federal Minister Ali Amin.
A few days ago, during the Azad Kashmir election campaign, a hearing was held before the Returning Officer on the distribution of money by Federal Minister Ali Amin Gandapur.
PTI leader Chaudhry Rasib, who was seen in the video with the federal minister, had confessed to receiving the money before Raja Shamriz, returning officer of LA-1 Mirpur Dadial constituency.
The PTI leader said that the money had nothing to do with PTI candidate Azhar Sadiq. The Returning Officer confiscated Rs. 390,000 provided by him and declared Azhar Sadiq innocent.
A detailed report was sent to the Chief Election Commissioner.
PTI candidate Azhar Sadiq has expressed dissatisfaction with the money.
Azad Kashmir Prime Minister had demanded that the video violated the code of conduct, Azhar Sadiq should be disqualified.