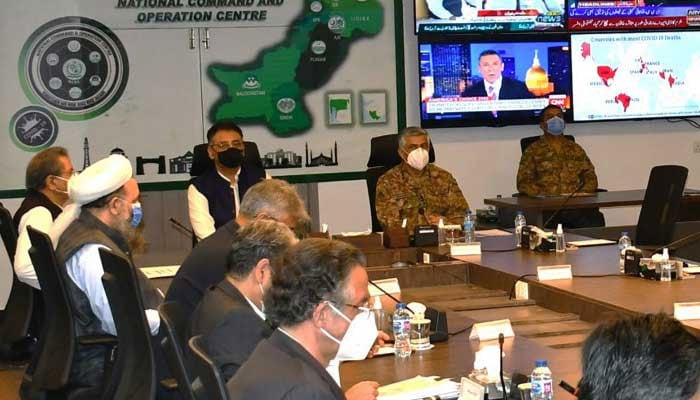 The National Command and Operations Center (NCOC) has decided to seek the help of the military in making important decisions to prevent the corona virus and implement SOPs.
It has been decided in the NCOC meeting that strict checking has been directed on all routes of tourist destinations during Eid holidays. Vaccination has been made a mandatory condition for those visiting all tourist destinations.
Smart lockdown was implemented in different areas with the help of hot maps. The administration started crackdown in Islamabad, Multan for violating Corona SOPs.
The NCOC said that the violating hotels were sealed by the administration in Gujranwala, Peshawar, for violating the Corona SOPs.
Notices were taken of the presence of staff and visitors in hotels without vaccinations and masks.
The NCOC says that Pakistan has crossed the milestone of more than 20 million vaccine doses, more than 525,000 people were vaccinated yesterday, more than 4 million vaccines have been given since July 1. ۔
International flight operations have been increased to 50%. The decision to increase flight operations was taken to evacuate Pakistanis stranded abroad. Thousands of people will come to Pakistan.
The NCOC said that instructions have been issued to all airports and related agencies to take necessary additional measures.